STARBOARD WING SET S-TYPE QUICK LOCK II 2022
979.00 CAD$ – 1099.00 CAD$
Description
For surfing waves and carving maneuvers. The S-Types feel solid, stable and secure. With wing tips that act like fins, they react instantly and precisely to carving pressure. The smaller the size, the faster the speed.
S-Type wing set available sizes:   2400 // 2000 // 1500 // 1200
The lower aspect ratio provides stable and controllable lift with rock-solid stability. The sweeping leading edge lets the wing carve and react smoothly.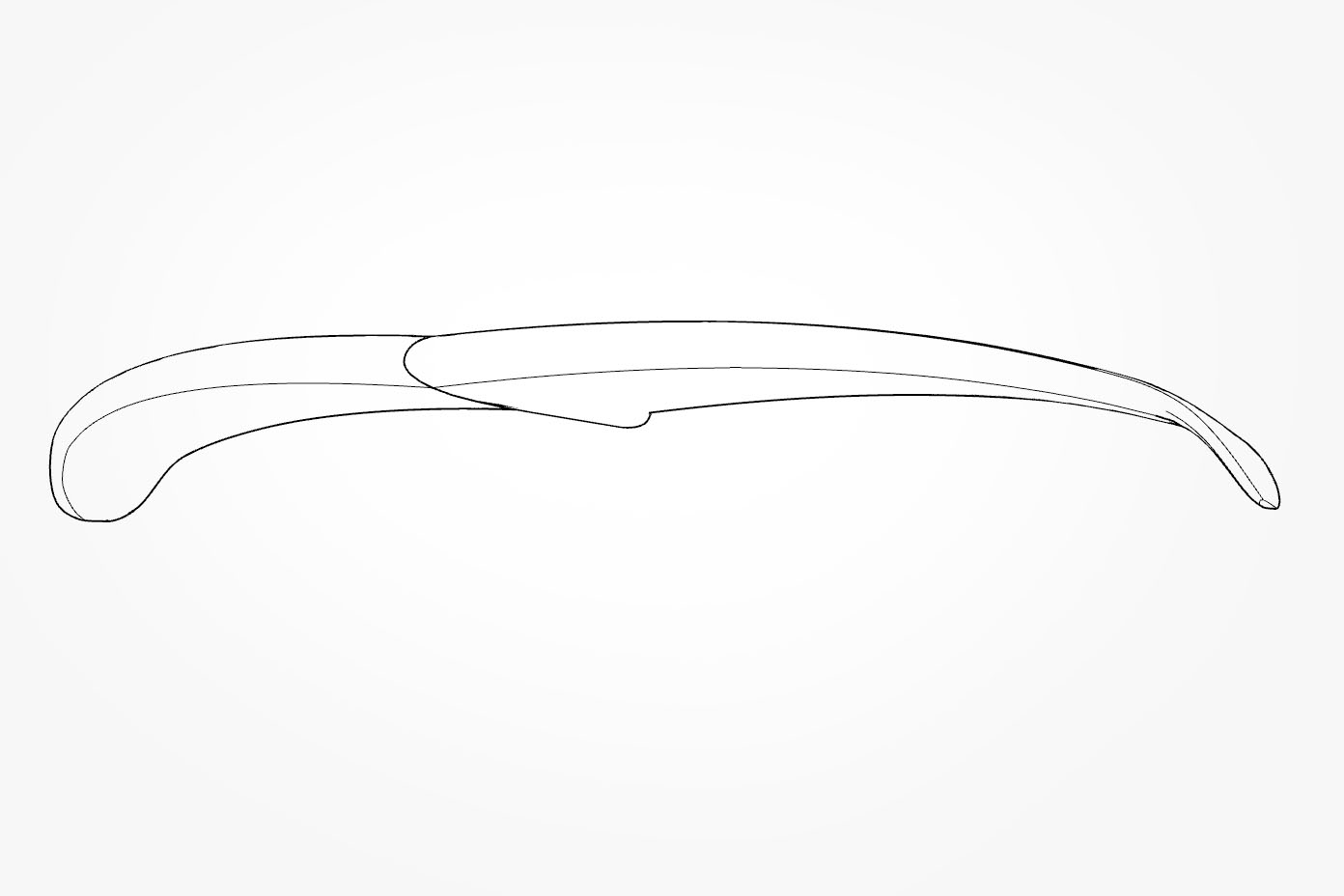 Starboard Foils' signature look: the double concave adds stability at speed while the drop-down wing tips act like thruster fins to give precise carving traction.
The moderately thick profile section with its rounded leading edge and a more symmetrical shape blends speed, control, stability and stall-resistance.
With a dose of high-precision, high temperature CNC-milled molds, a dash of extremely high pressure and some finishing touches by a robot sander. We build  these wings in 100% high-modulus pre-preg carbon fibre using a mix of uni-directional fibres, bi-axial fibres and a proprietary ultra-light core. The wings are unbelievably light, stiff and responsive. A double overlap along the leading edge and trailing edge maximises stiffness and strength.
ARE THEY THE LIGHTEST WINGS IN THE WORLD?
We think so. We don't have access to all available wings but from what we've seen, the wing-building technology that took us three years to perfect puts us in the unique position of having hyper-stiff, bomb-proof wings that are the lightest we've ever seen.
FRONT WING FITTING:
QUICK LOCK II
The front wing slides over the fuselage and locks in place with a quick half-turn of the pressure bolt. By inserting spacers, Quick Lock II lets you adjust the wingbase – the distance between the front and tail wing, by up to 4cm.
Will this front wing work with other fuselages?
Quick Lock II front wings fit only Quick Lock II fuselages. They won't work with first generation Quick Lock fuselages or the Evolution fuselages.
The tail wing sits on a carbon tail piece that has an adjustable rocker saddle. Set the tail wing to your desired angle then slide it on to the fuselage. The tail piece locks in place using our patented Quick Lock system, just like the front wing.
MORE LIFT, NEUTRAL OR MORE SPEED?
TRIMMING YOUR TAIL WING
More angle gives more lift. Less angle gives more speed. Once you've trimmed the tail wing angle to your liking, simply tighten the two bolts. There's no need to undo these bolts again. The tail wing and tail piece stay together, ready for Quick Lock assembly / disassembly.
TAIL WING / TAIL PIECE DESIGN
The Razr 250's super-thin profile and gentle C-shape configuration make it our our new go-to wing thanks to its speed, efficiency and maneuverability. Suitable for wing, sup, surf, pump foiling, dock starts or downwind runs. Bascially everything.
The tail wings are made from 28 layers of high-modulus carbon, pressed at high temperatures under tremendous hydraulic pressure for maximum precision, stiffness and performance.
The carbon tail piece is available in sizes 31, 36 and 40. We chose the 36 for the standard wing set since the 36 adds more stability while still offering plenty of maneuverability and reactivity.
Use the 31 to add maneuverability.  Use the 40 to add stability.
The low-aspect S-Type wing set is for surfing waves and carving maneuvers. The S-Types feel solid, stable and secure. With wing tips that act like fins, they react instantly and precisely to carving pressure.
Available sizes: 2400 / 2000 / 1500 / 1200
Combine the wing set with either a Monolithic Carbon mast set or an Aluminium V8 mast set to make a complete foil.
What's in the S-Type Wing Set Box?
| | |
| --- | --- |
| Front Wing: | S-TYPE 2400 / 2000 / 1500 / 1200 |
| Tail Wing: | RAZR 250 |
| Tail Piece: | Carbon 36 |
| Other Parts: | Bolts and Torx Key |
| Wing Spans: | 2400: 100cm / 2000: 88cm / 1500: 77cm / 1200: 68cm |
| Wing Aspect Ratios: | 2400: 4.2 / 2000: 3.9 / 1500: 3.9 / 1200: 3.9 |
Activity:
| | |
| --- | --- |
| Windsurf Foiling | No |
| Wing Foiling: | Yes |
| Wave Foiling: | Yes |
| Wake Foiling: | Yes |
For additional protection, Starboard Foils Wing Covers and the Starboard Foils Team Bags are available to purchase separately.
Recommended Team Bag size:
XXL V2 – 107cm x 40cm x 16cm